April Break - Junior Chef Classes
April 14-18, 2014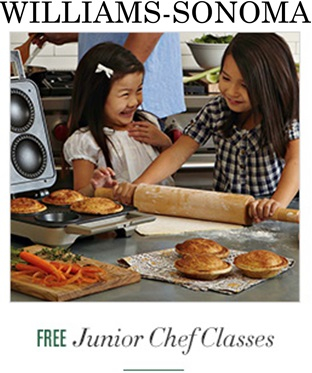 Williams-Sonoma will be offering the following Junior Chef Classes during April Break
Come on down each day from 2:00 PM to 3:00 PM
Monday, April 14 - Learn how to make pizza
Tuesday, April 15 - Learn how to make smoothies
Wednesday, April 16 - Learn how to make panini
Wednesday, April 16 at 6:30 PM - Join our Family Class on healthy eating featuring Chef Chris
Friday, April 18 - Decorate a cookie or an egg to take home
Spaces fill up fast. Call Williams-Sonoma at (860) 644-1990 to register today!
Take a Cooking Class at Stonewall Kitchen
Now through August
STONEWALL KITCHEN COOKING CLASSES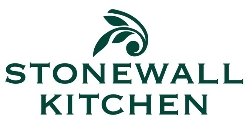 "A SPRING FLING DINNER"
April 15, 2014 | 6PM to 8PM
Chef Richard Boccetti
Quesadillas with Peach Salsa • Spring salad with cranberries, apple, almonds, pecans, Feta cheese, and Maple Balsamic Dressing • Pork tenderloin with Roasted Apple Grille Sauce • Sweet potato with Farmhouse Chutney • Corn on the cob served as medallions with Spicy Parmesan Corn Seasoning • Pudding cake with Caramel Apple Butter Sauce
____________
"CINCO DE MAYO"
May 2, 2014 | 6PM to 8PM
Chef Leslie Ruggiero
Mango Salsa and chips • Pan Seared Oven Roasted Salmon with Cilantro Lime Dressing • Quinoa with fresh cilantro peppers and avocado tossed with Tomato Salsa • Hot Cocoa Popcakes
__________
"A TASTE OF MAINE"
August 7, 2014 | 6PM to 8PM
Chef Patty Roche
Mussel Chowder • Mixed greens with goat cheese and blueberry vinaigrette • Duo of lobster treats: petite lobster and lobster pie • Lemon-peel pound cake with fresh berries and whipped cream
__________
"ESCAPE TO THE ISLANDS"
August 8, 2014 | 6PM to 8PM
Chef Patty Roche
Pan fried lobster cake • Arugula, prosciutto and grilled asparagus salad with lemon chive dressing • Seafood casserole with fresh buttery-lemon bread crumbs • Wild Maine blueberry cobbler with fresh ginger ice cream
__________
These classes will sell out so register today!
$50.00 Registration Fee per class includes: dinner, printed menu packet, Stonewall Kitchen gift pack and 10% off any store purchases made that evening. Classes are informal with on-going interaction between chef and students. SWK Cooking Class Fees are non-refundable and/or transferable up to 48 hours prior to the scheduled class. No refunds will be issued for class cancellations with less than 48 hours notice. Class must be paid for at the time of reservation.
Stonewall Kitchen is located in Suite 408. See store for details.
Anthropologie
A Shift To Sandals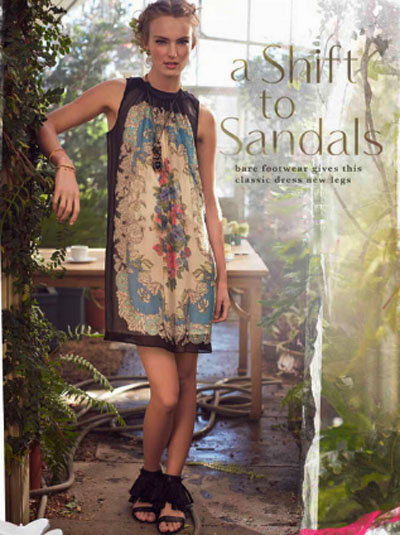 Pair an easy dress with even easier flats. 
Banana Republic
In with Prints


New patterns jazz up spring and summer's short-sleeve shirt. Tuck it in, roll up the sleeves and you're good to go. See store for details.
[More...]
Brighton Collectibles
Heart & Soles Shoe Drive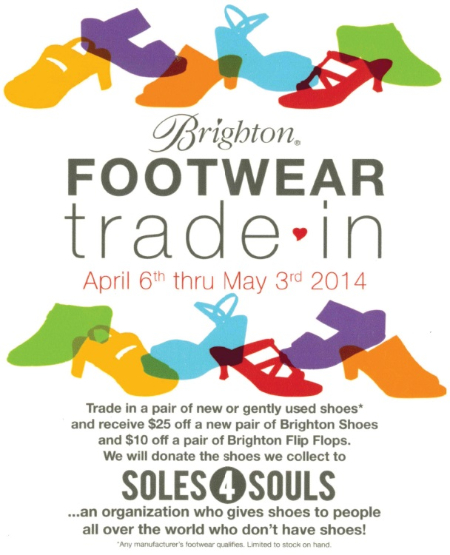 Trade in a pair of new or gently used shoes* and receive $25 off new a pair of Brighton Shoes and $10 off a pair of Brighton Flip Flops.
Brighton will donate the shoes collected to Soles 4 Souls
...an organization who gives shoes to people all over the world who don't have shoes!
*Any manufacturer's footwear qualifies.  Limited ti stock on hand. Brighton Collectibles is located in Suite 466 see store for details.
Brooks Brothers
2 Men's Suits for $899 + Women's Dresses 30% Off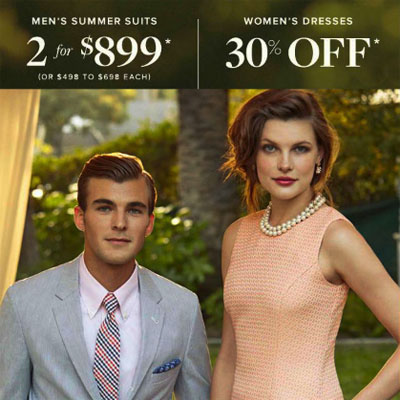 Offers apply to select men's suiting and women's dress styles only. Offer is valid 4/14/2014-4/21/2014 at all U.S. Retail Brooks Brothers stores. See associate for details. 
[More...]
Carter's
Save Even More!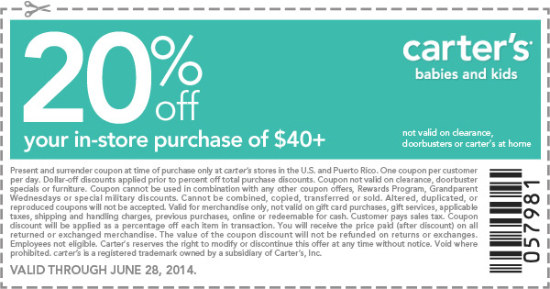 Take 20% off your purchase of $40 or more!
[More...]
Clarks
20% Off Your Purchase

20% Off Your Purchase.
Offer valid through April 24, 2014. See store for details.
Country Curtains
Shop Our Super Sale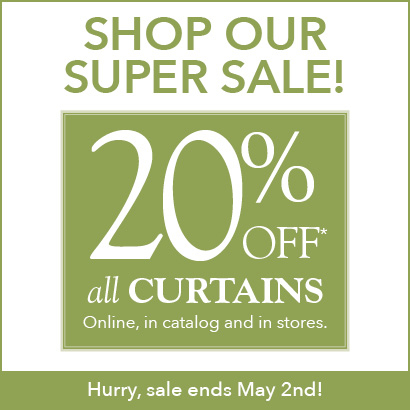 20% off curtains during the month of April
Offer ends May 2, 2014.  Country Curtains is located in Suite 416.  See store for details.
Eddie Bauer
All Tops on Sale


Shop now and enjoy our discounts on all tops for men and women. See store for more details.
Gap
GapCash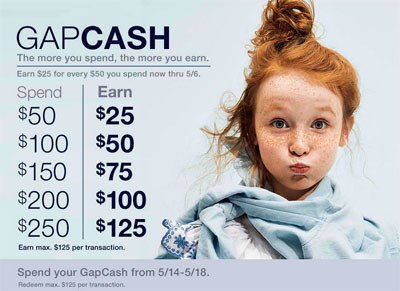 Earn $25 for every $50 you spend. Valid through May 6, 2014. See store for details.
[More...]
J. Jill
Our New Collection is Here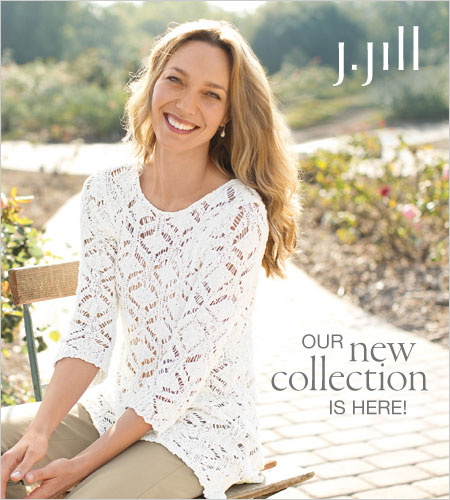 Check out our new collection starting March, 27th. See stores for details.
J.Crew
New Spring Arrivals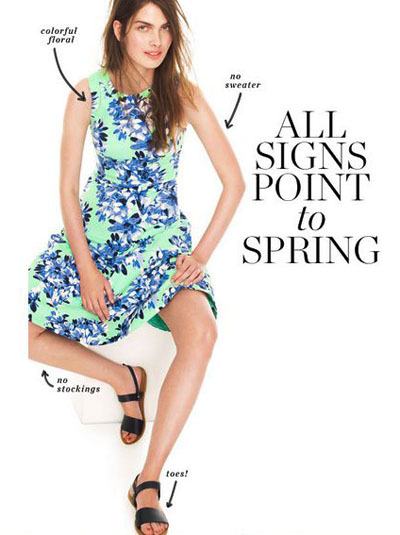 Shop New Spring Arrivals.
Justice
40% Off Everything


Offer valid in stores through Monday, 4/28/2014 close of business. Cannot be combined with J-Bucks, Fun Cards, Super Saver Card, entire store events, or any other offer. Redeemable for merchandise only. Not valid on gift cards, gift wrap or on previously purchased merchandise. Not redeemable for cash or cash equivalent. Limit one coupon per purchase. See store for complete details.
New Balance
Triathalon 101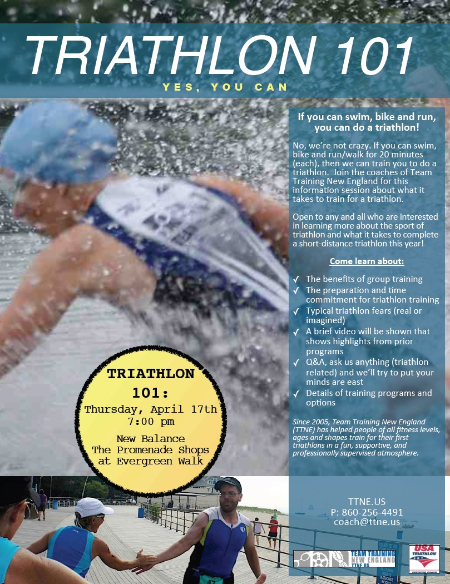 Attend Triathlon 101 at New Balance
Thursday, April 17, 2014 | 7:00 p.m.
If you can swim, bike and run, you can do a triathlon!
- Learn about the benefits of group training
- The preparation and time commitment for triathlon training
- Typical triathlon fears (real or imagined)
- A brief video will be show that shows highlights from prior programs
- Q&A, ask anything (triathlon related) 
- Details of training programs and options
Hosted by Team Training New England at New Balance.  New Balance is located in Suite 521. See store for details.
O'Live A Little
Join the O'Live A Little Team for AngelRide 2014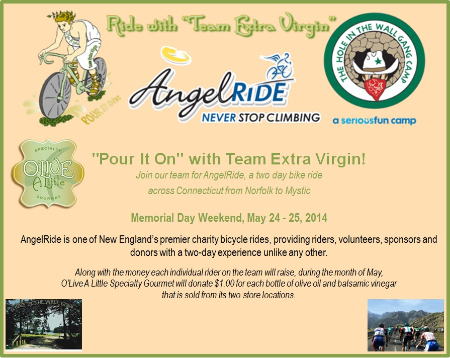 "Pour It On" with Team Extra Virgin!
Join our team for AngelRide, a two day bike ride across Connecticut from Norfolk to Mystic
Memorial Day Weekend, May 24 - 25, 2014
AngelRide is one of New England's premier charity bicycle rides, providing riders, volunteers, sponsors and donors with a two-day experience unlike any other.
Along with the money each individual rider on the team will raise, during the month of May, O'Live A Little Specialty Gourmet will donate $1.00 for each bottle of olive oil and balsamic vinegar that is sold from its two store locations.
CLICK HERE to become part of our cycling team and support this
great cause!
O'Live A Little is located in Suite 85.  See store for details.
Old Navy
Active Wear up to 50% OFF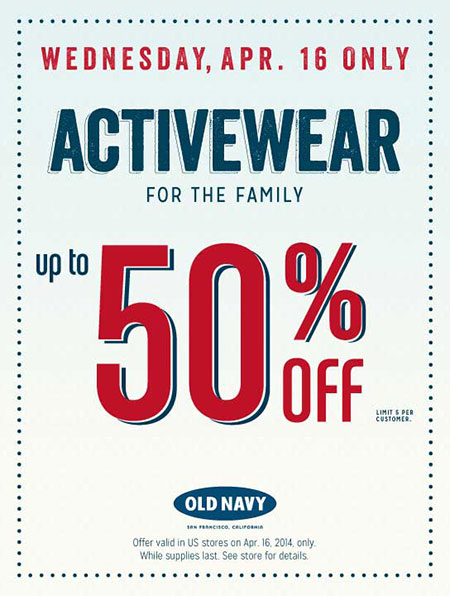 Offer valid on April 16th, 2014 only. While supplies last. See stores for details.
[More...]
Pottery Barn
Save Up To 30% on Upholstery & Slipcovers


During our Upholstery & Slipcover event save up to 30% off select chairs, sofa;s and sectionals. 
Soma Intimates
VIP Event Soma 15% off Entire Boutique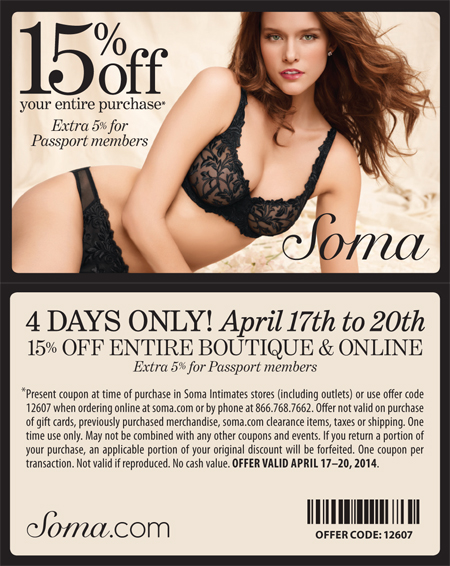 See store for details. 
Stonewall Kitchen
April Product of the Month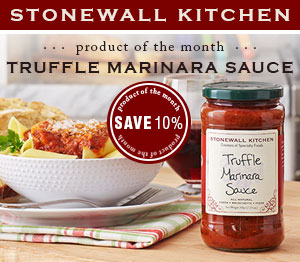 Deal valid April 1st - 30th.
Stonewall Kitchen is located in Suite 408. See store for details.
Talbots
Spring Sale: Up to 50% Off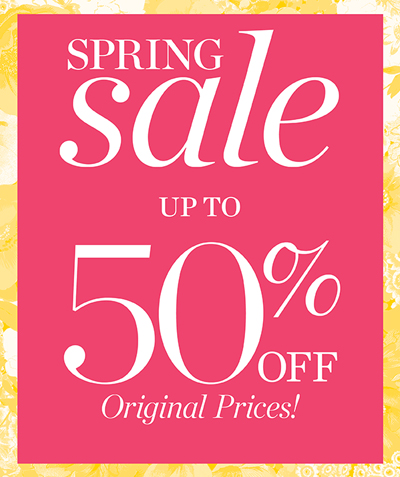 Savings only on select marked-down sale items for total savings of up to 50% off original prices. Spring Favorites price points are not combinable with Spring Sale. Offers are valid for a limited time only and are available in Talbots retail stores. Discount applies to merchandise purchases only. Offer may not be combined with other offers, coupons or discounts and cannot be used for prior purchases. No rain check. No price adjustments. No cash value. Not transferable. See store for more details.
[More...]
Ted's Montana Grill
Celebrate Environmental Awareness Month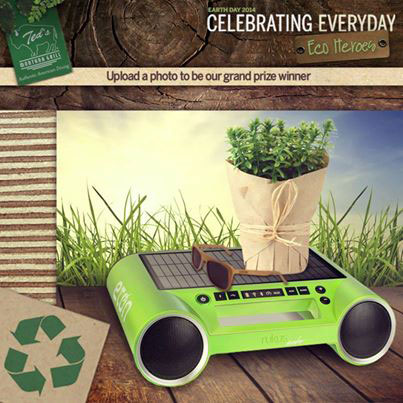 Celebrate Environmental Awareness Month with Ted's Montana Grill
Ted's wants to know who your Eco-Hero is?!  Upload your photo now for a chance to win Ted's eco-friendly grand prize package featuring a pair of Panda bamboo wood sunglasses, Eton Rukus Solar Powered Speakers and an herb garden kit!
CLICK HERE FOR MORE INFORMATION
Visit your local Ted's at 500 Evergreen Way, Suite 500, South Windsor, CT 06074 – 860.648.1100.
Ten Thousand Villages
Community Service Event to Benefit CRY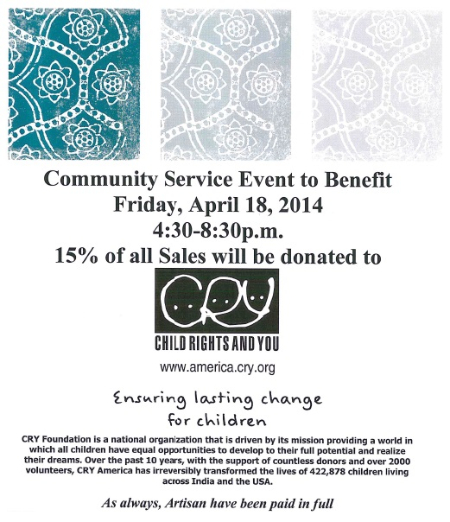 Join Ten Thousand Villages for a Community Service Event
Friday, April 18 | 4:30 PM to 8:30 PM
15% of all sales during the event will be donated to Child Rights and You
Ten Thousand Villages is located in Suite 261. See store for details.
[More...]
White House|Black Market
30% Off Dresses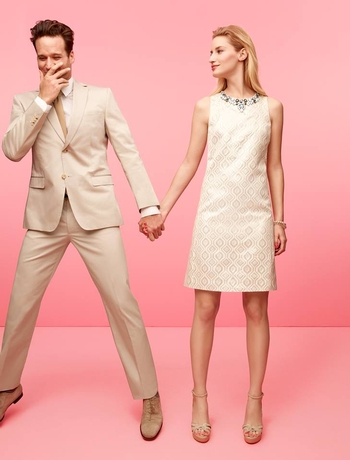 Mad Men have inspired us: Time to expand our dress wardrobe! Get a new one(or two, or five...) and take 30% OFF! 
Williams-Sonoma
Spring Clearance


Take up to 75% Off during our Spring clearance. See store for more details.
[More...]