Take a Cooking Class at Stonewall Kitchen
Now through August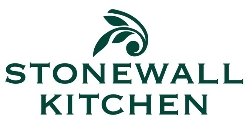 STONEWALL KITCHEN COOKING CLASSES

"CINCO DE MAYO"
May 2, 2014 | 6PM to 8PM
Chef Leslie Ruggiero
Mango Salsa and chips • Pan Seared Oven Roasted Salmon with Cilantro Lime Dressing • Quinoa with fresh cilantro peppers and avocado tossed with Tomato Salsa • Hot Cocoa Popcakes
---
"SEAFOOD FOR SUMMER"
May, 20, 2014 | 6PM to 8PM
Chef Rick Boccetti
Stilton and Walnut with Leafy Greens • Crabmeat Cups • Baked Stuffed Salmon with Clam Sauce • Tiramisu with Strawberries
---
"LIGHTER SIDE OF SPRING"
June, 17, 2014 | 6PM to 8PM
Chef Corey Wry
Stir-Fried Shrimp Lettuce Wraps • Chicken Caprese Foccacia Sandwich • Lemon Pepper Petite Beef Tender • Ginger Cake
---
"A TASTE OF MAINE"
August 7, 2014 | 6PM to 8PM
Chef Patty Roche
Mussel Chowder • Mixed greens with goat cheese and blueberry vinaigrette • Duo of lobster treats: petite lobster and lobster pie • Lemon-peel pound cake with fresh berries and whipped cream
---
"ESCAPE TO THE ISLANDS"
August 8, 2014 | 6PM to 8PM
Chef Patty Roche
Pan fried lobster cake • Arugula, prosciutto and grilled asparagus salad with lemon chive dressing • Seafood casserole with fresh buttery-lemon bread crumbs • Wild Maine blueberry cobbler with fresh ginger ice cream
---
These classes will sell out so register today!
$50.00 Registration Fee per class includes: dinner, printed menu packet, Stonewall Kitchen gift pack and 10% off any store purchases made that evening. Classes are informal with on-going interaction between chef and students. SWK Cooking Class Fees are non-refundable and/or transferable up to 48 hours prior to the scheduled class. No refunds will be issued for class cancellations with less than 48 hours notice. Class must be paid for at the time of reservation.
Stonewall Kitchen is located in Suite 408. See store for details.
Graduation Party at Ann Taylor
Saturday, April 26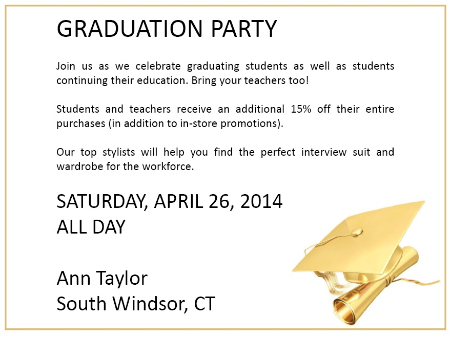 GRADUATION PARTY
Saturday, April 26 | All Day
Join Ann Taylor as they celebrate graduating students as well as students continuing their education. Bring your teachers too!
Students and teachers receive an additional 15% off their entire purchases (in addition to in-sore promotions).
Top stylists will help you find the perfect interview suit and wardrobe for the workplace.
Ann Taylor is located in Suite 415. See store for details.
Business Before Hours at Ann Taylor
Tuesday, April 29

BUSINESS BEFORE HOURS
Tuesday, April 29 | 8AM to 10AM
Ann Taylor is opening early for you to shop. Associates will be available to style you before your workday starts.
Ann Taylor is located in Suite 415. See store for details.
Amy's Hallmark
Dream Book 2014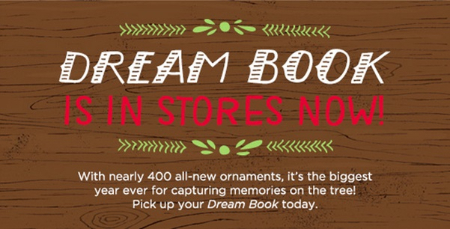 Amy's Hallmark is located in Suite 43. See store for details.
[More...]
Anthropologie
Color Us Poppy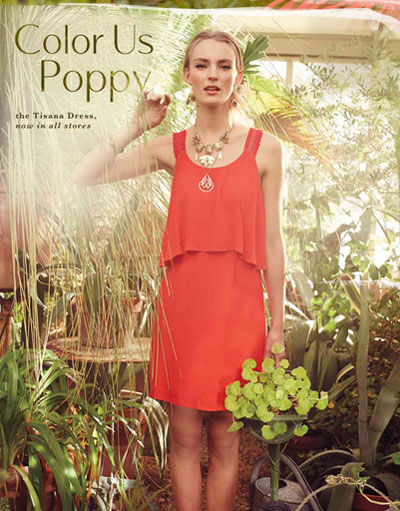 An occasion dress that's petal perfect.
[More...]
Banana Republic
The Kentfield Pants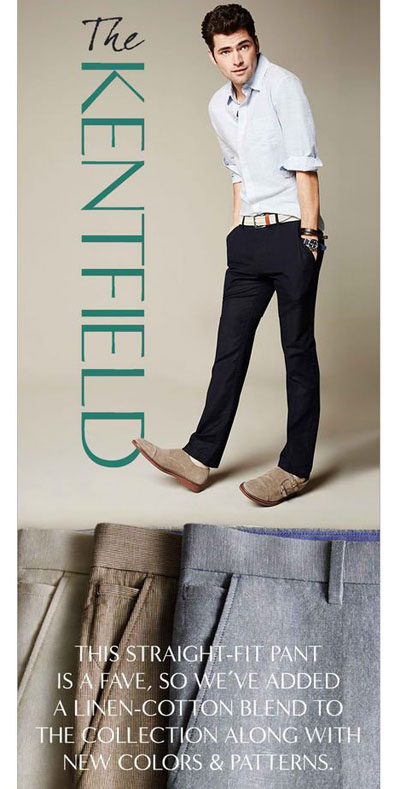 If you don't know this style, you should. Shop Kentfield Pants now.
[More...]
Brighton Collectibles
Heart & Soles Shoe Drive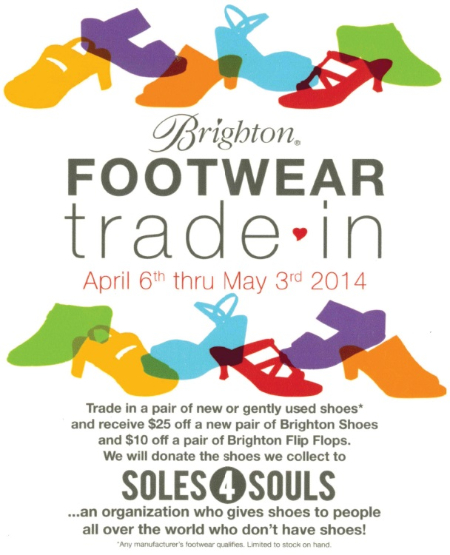 Trade in a pair of new or gently used shoes* and receive $25 off new a pair of Brighton Shoes and $10 off a pair of Brighton Flip Flops.
Brighton will donate the shoes collected to Soles 4 Souls
...an organization who gives shoes to people all over the world who don't have shoes!
*Any manufacturer's footwear qualifies.  Limited ti stock on hand. Brighton Collectibles is located in Suite 466 see store for details.
Brooks Brothers
The Golden Fleece Polo - 3 for $139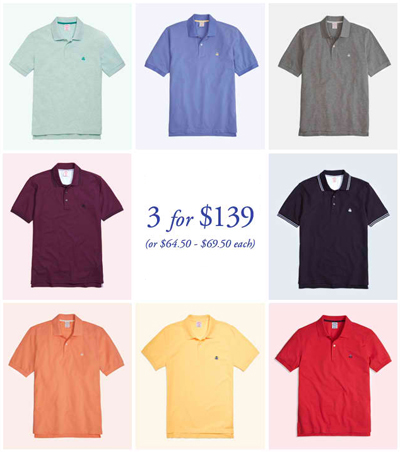 Offer applies to select polos only; if you return some or all of the merchandise, the dollar value of this promotion is not refunded or credited to your account. See store for more details.
Carter's
Save Even More!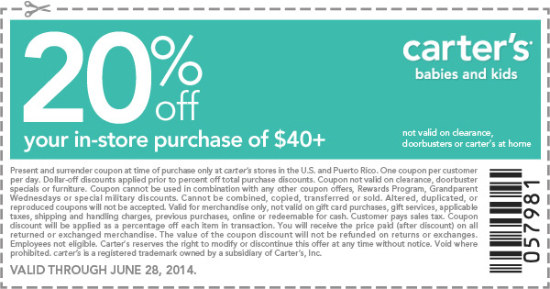 Take 20% off your purchase of $40 or more!
[More...]
Charles Schwab
Upcoming Workshops

Thursday, April 24, 2014 | 5:00 PM
PUT YOUR INVEST PLAN INTO ACTION
Want better results?  Get investing tools and information that may help your portfolio perform better.  
____________________
Thursday, May 8, 2014
STRAIGHT TALK WITH LIZ ANN SONDERS
In these quarterly videos, Liz Ann engages in a candid conversation with her featured guest, on topics ranging from the market to politics.  These lively and in-depth discussions are timely and address key issues on investors' minds.
____________________
Thursday, May 15, 2014 | 5:00 PM
LET'S TALK:  MONEY AND LIFE EVENTS
An invitation to to join a conversation around life events and the financial considerations they raise, overcoming obstacles and planning for a sound financial future.
____________________
Thursday, May 22, 2014 | 5:00 PM
SEVEN TIPS FOR GETTING YOUR FINANCIAL HOUSE IN ORDER
These simple ideas for cutting through the clutter, avoiding pitfalls and organizing wisely, help you take control of your finances.
____________________
Thursday, June 5, 2014
MARKET SNAPSHOT WITH LIZ ANN SONDERS
What do market changes mean?  In this video, get Liz Ann's perspective on implications for your portfolio.
____________________
Thursday, June 19, 2014
BEHAVIORAL FINANCE:  HOW EMOTIONS IMPACT FINANCIAL DECISIONS
Feel like you're on an investing emotional roller coaster?  Explore how emotions affect decision-making and how to take them out of the equation.
____________________
Charles Schwab is located in Suite 83.  See store for details.
Chicos
Everything's on Sale - 30% off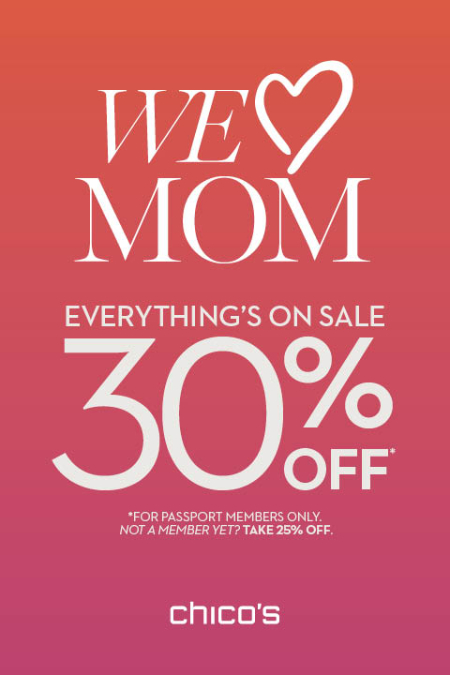 Everything's on Sale - 30% off*

*For Passport Members Only.  Not a member yet? Take 25% off.
[More...]
Clarks
20% Off Your Purchase

20% Off Your Purchase.
Offer valid through April 24, 2014. See store for details.
Country Curtains
Shop Our Super Sale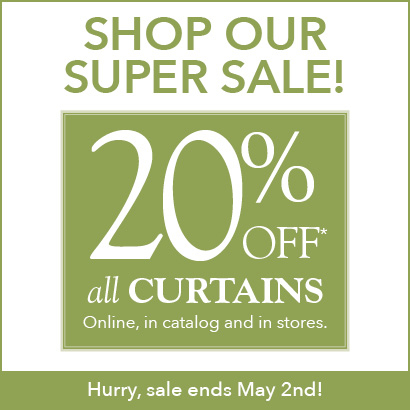 20% off curtains during the month of April
Offer ends May 2, 2014.  Country Curtains is located in Suite 416.  See store for details.
Eddie Bauer
All Pants & Capris On Sale Now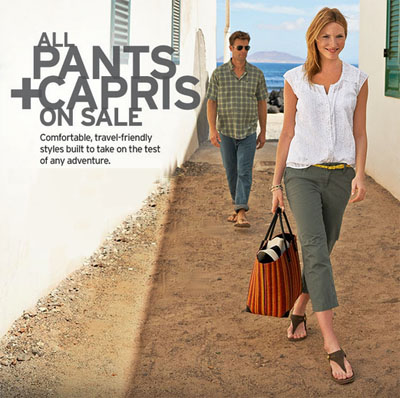 All prices in U.S. dollars. Offers not valid in Eddie Bauer Outlet unless specified. See store for details. 
Gap
Spring Sale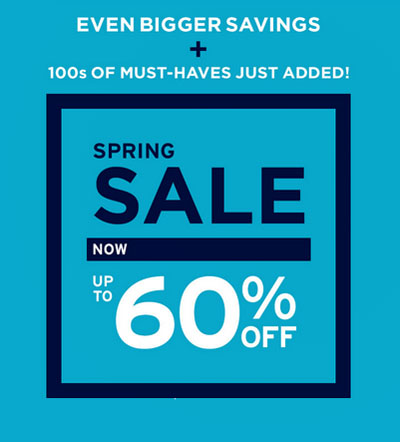 Up to 60% Off. Not valid at GAP Outlet/GAP Factory Store. See associate for details.
[More...]
J. Jill
Our New Collection is Here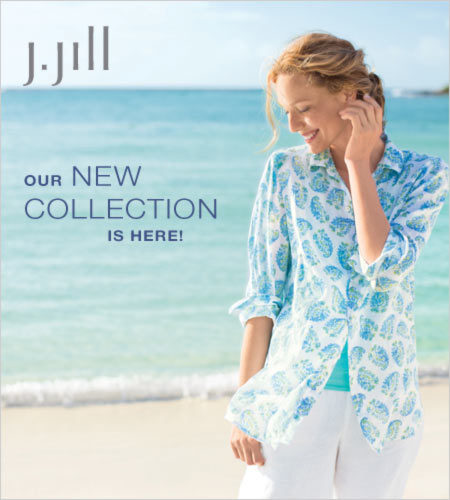 Check out our new collection starting March, 27th. See stores for details.
J.Crew
25% Off Full-Price Styles


Offer valid in J.Crew stores through April 27, 2014. Offer not valid in Liquor Store or Ludlow Shops; in 769 Madison Avenue, Bloor Street or J.Crew Factory stores; at jcrewfactory.com; or on phone orders. Offer cannot be applied to previous purchases or the purchase of gift cards and cannot be redeemed for cash or used in combination with any other offer. Offer not valid on women's denim, men's Ludlow footwear, babies', crewcuts or Garments for Good merchandise; or on select Collection, wedding, Ludlow suiting or third-party branded merchandise. In-store discount automatically taken at the register. Terms of offer are subject to change. See store for complete details. 
Justice
40% Off Everything


Offer valid in stores through Monday, 4/28/2014 close of business. Cannot be combined with J-Bucks, Fun Cards, Super Saver Card, entire store events, or any other offer. Redeemable for merchandise only. Not valid on gift cards, gift wrap or on previously purchased merchandise. Not redeemable for cash or cash equivalent. Limit one coupon per purchase. See store for complete details.
[More...]
L.L.Bean
L.L.Bean Boat Event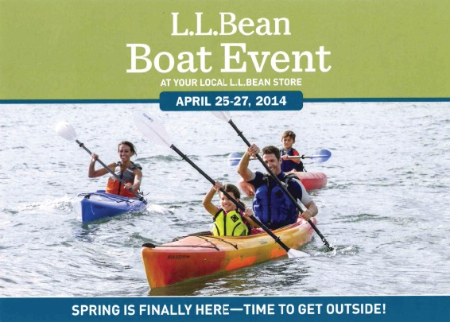 SPRING IS FINALLY HERE - TIME TO GET OUTSIDE!
Get ready with a weekend-long event
FREE CLINIC AND DEMOS
Learn more about paddling from our experts
CHECK OUT GEAR FIRSTHAND
Make sure a boat fits correctly and have your questions answered
FUN FOR THE WHOLE FAMILY
Find FREE hands-on activities and games for kids of all ages
SPECIAL SAVINGS
Enjoy great savings throughout the weekend
L.L.Bean is located in Suite 75. See store for details.
L'Occitane
Enjoy 50% Off All Refills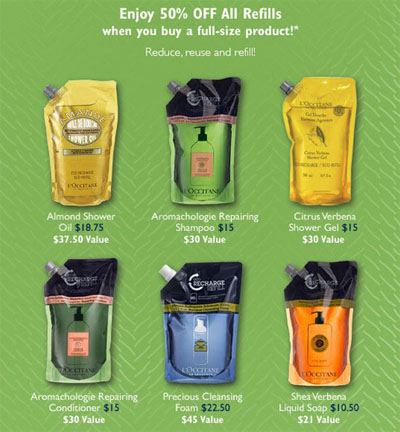 Offer valid only on select products, while supplies last. Offer valid through April 30, 2014. Available in US L'OCCITANE boutiques. Not available at wholesale partners or in outlets. See store for complete details. 
The Limited
Celebrate Mom's Day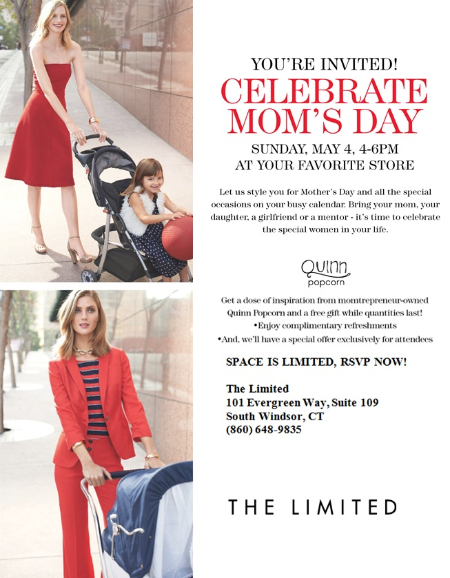 Let The Limited style you for Mother's Day and all the special occasions on your busy calendar.  Bring your mom, your daughter, a girlfriend or a mentor - it's time to celebrate the special women in your life.
Get a dose of inspiration from momtreprenuer-owned Quinn Popcorn and a free gift while quantities last!
- Enjoy complimentary refreshments
- And, a special offer exclusively for attendees
SPACE IS LIMITED, RSVP NOW!
The Limited is located in Suite 109.  See store for details.
[More...]
O'Live A Little
Join the O'Live A Little Team for AngelRide 2014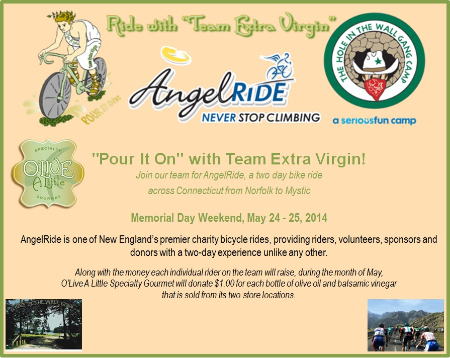 "Pour It On" with Team Extra Virgin!
Join our team for AngelRide, a two day bike ride across Connecticut from Norfolk to Mystic
Memorial Day Weekend, May 24 - 25, 2014
AngelRide is one of New England's premier charity bicycle rides, providing riders, volunteers, sponsors and donors with a two-day experience unlike any other.
Along with the money each individual rider on the team will raise, during the month of May, O'Live A Little Specialty Gourmet will donate $1.00 for each bottle of olive oil and balsamic vinegar that is sold from its two store locations.
CLICK HERE to become part of our cycling team and support this
great cause!
O'Live A Little is located in Suite 85.  See store for details.
Old Navy
Clearance: Up to 60% Off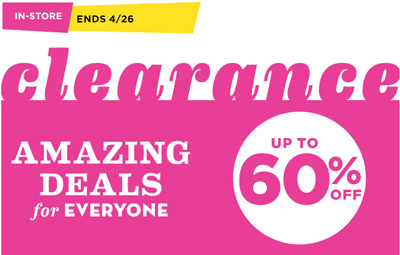 Select styles only. While supplies last. In-store prices may vary. Offer ends 4/26. See store for  more details.
[More...]
Sephora
Limited-edition Value Sets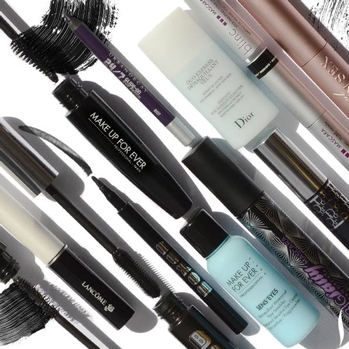 Power couples: We've paired our top mascaras with a bonus product in limited-edition value sets! Grab your's before they're gone! 
Soft Surroundings
New Cellulite Control Body CC Cream - Event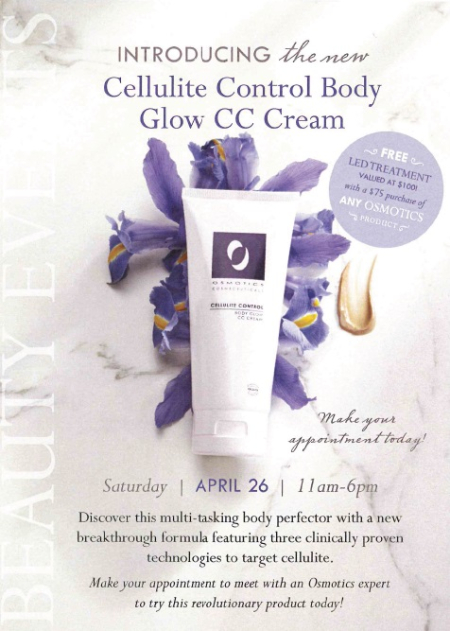 Saturday | April 26 | 11AM to 6PM
Turn back the clock with Osmotics
Free mini-facials & LED Laser Light treatments
Introducing the new Cellulite Control Body Glow CC Cream.  It multi-tasks, perfects and targets cellulite.   
Call (860) 644-4949 to book your free appointment.
[More...]
Stonewall Kitchen
April Product of the Month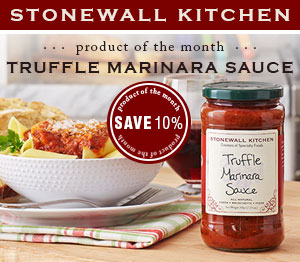 Deal valid April 1st - 30th.
Stonewall Kitchen is located in Suite 408. See store for details.
Talbots
Spring Sale: Up to 50% Off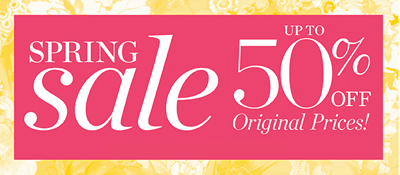 Savings only on select marked-down sale items for total savings of up to 50% off original prices. Spring Favorites price points are not combinable with Spring Sale. Offers are valid for a limited time only and are available in Talbots retail stores. Discount applies to merchandise purchases only. Offer may not be combined with other offers, coupons or discounts and cannot be used for prior purchases. No rain check. No price adjustments. No cash value. Not transferable. See store for details.
[More...]
White House|Black Market
WHBM PERFECT FORM SALE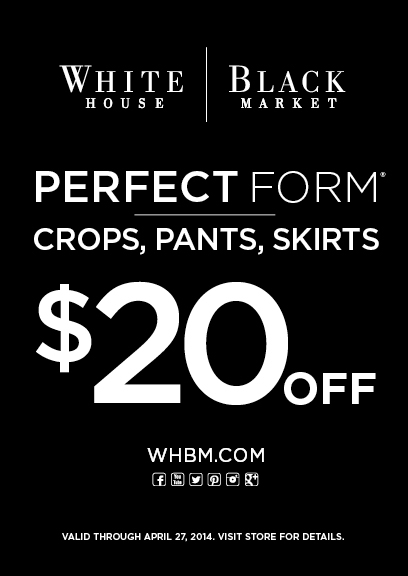 SEE STORE FOR DETAILS.  VALID 4.16.14 - 4.27.14
Williams-Sonoma
Save up to 50% on Select All-Clad Roasters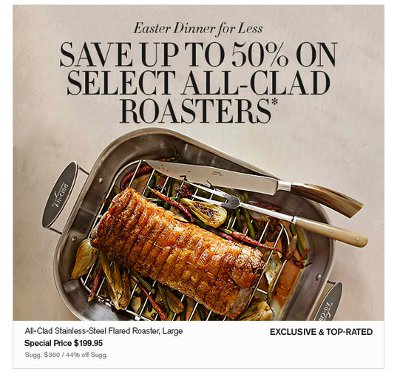 Save up to 50% on Select All-Clad Roasters
Quantities are limited. Offer valid on in-store purchases made before May 3, 2014, or while supplies last. Offer valid on in-stock items only and cannot be applied to prior purchases. Offer may not be combined with any other coupons, discounts or offers. Offer not valid for purchases made at Williams-Sonoma Outlet stores. Associates are not eligible for this offer.
[More...]