Events
Thursday Nights

"Rockville Bank Foundation Summer Concert Series" 2014
All shows are Thursday nights from 7:00 PM to 9:00 PM and have a rain date the following Tuesday at The Promenade Shops at Evergreen Walk.
July 24, 2014
Fat Grip
Presented by: Community Cancer Care & Eastern Connecticut Cancer Institute
July 31, 2014
Shaded Soul
Presented by: Wapping Fair
August 7, 2014
Silverado
Presented by: Wapping Fair
August 14, 2014
Locomotion
Presented by: Wapping Fair
Now through August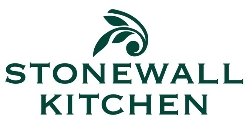 STONEWALL KITCHEN COOKING CLASSES

"A TASTE OF MAINE"
August 7, 2014 | 6PM to 8PM
Chef Patty Roche
Mussel Chowder • Mixed greens with goat cheese and blueberry vinaigrette • Duo of lobster treats: petite lobster and lobster pie • Lemon-peel pound cake with fresh berries and whipped cream
---
"ESCAPE TO THE ISLANDS"
August 8, 2014 | 6PM to 8PM
Chef Patty Roche
Pan fried lobster cake • Arugula, prosciutto and grilled asparagus salad with lemon chive dressing • Seafood casserole with fresh buttery-lemon bread crumbs • Wild Maine blueberry cobbler with fresh ginger ice cream
---
These classes will sell out so register today!
$50.00 Registration Fee per class includes: dinner, printed menu packet, Stonewall Kitchen gift pack and 10% off any store purchases made that evening. Classes are informal with on-going interaction between chef and students. SWK Cooking Class Fees are non-refundable and/or transferable up to 48 hours prior to the scheduled class. No refunds will be issued for class cancellations with less than 48 hours notice. Class must be paid for at the time of reservation.
Stonewall Kitchen is located in Suite 408. See store for details.